OUR STORY
 AT MADMEN AND HEROES, WE ARE PUZZLING PEOPLE...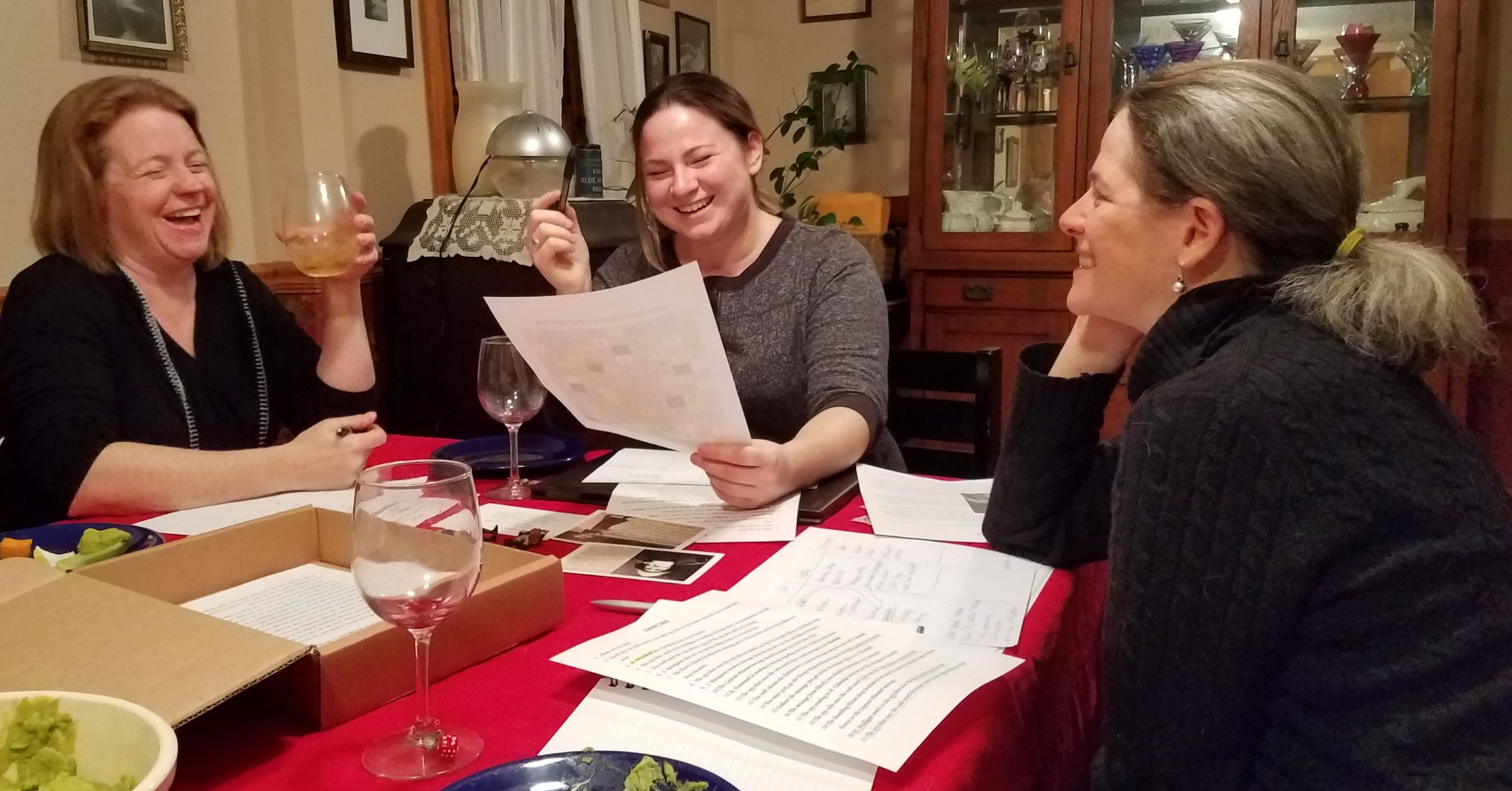 ...Not the kind who make you confused about why we act the way we do (well, ok, maybe a little) but the kind who wants to sit down with you on a Saturday night and unravel some challenging puzzles and ciphers. We also like mysteries and diving down rich rabbit holes of stories buried in history. 
We have played countless mystery games, escape the room experiences, puzzle subscriptions and learned what we love and what didn't work for us. Ultimately, we struggled to find a subscription experience that balanced challenging puzzles, compelling stories, interesting artifacts, and cost. In the end, we never found one that was just right to meet all of our requirements for a truly great experience. 
We couldn't bear the thought that there were lots of other folks out there having good experiences, but not great ones. So we took our years of saying "We could do this better" and put our money where our mouths are. We set about creating a great monthly experience that met our exacting standards. We believe that what we are offering has everything you could want for a fantastic experience and we hope you will agree!
Feel free to reach out any time: madmenandheroes@gmail.com
/** * @var $module \Ucraft\Module */ ?>
AO - "I HIGHLY RECOMMEND THEM FOR ANYONE!"

Love The Resystance boxes! Each one comes on time and is packaged very well with a list of what is inside each box. We purchased the 6 month plan as a History supplement for homeschooling. It was so worth it. My kids learned about Elizabeth Van Lew, a spy during the civil war, Prohibition, and Ghandi all while solving puzzles, riddles, and ciphers. There was a lot of internet research needed too which made my kids think outside the box a bit. The Resystance Boxes are a fantastic way to learn about history, while having fun at the same time. I highly recommend them for anyone!

GD - "5 STARS!"

They always make me feel like they honestly care about my experience.

GR - "AMAZING CUSTOMER SERVICE!"

History and puzzles and current technology all woven together in an experience that I absolutely love. The puzzles aren't too easy to solve, but also aren't so difficult that you can't figure them out without hints (although they do provide them if you need them, I very stubbornly refused to look!). What stands out even more than the product itself are the people behind it. I had some unique shipping hurdles to overcome. The team behind this product gave the best customer service I have seen in a LONG time. I don't know any of their names, and my dealings have been always through email. They are quick and responsive, and really want to help you. The only negative thing I can find, is that I didn't know about them sooner. If you like puzzles and cyphers, and history, without serial killers and horror, I would suggest joining the Resystance!!